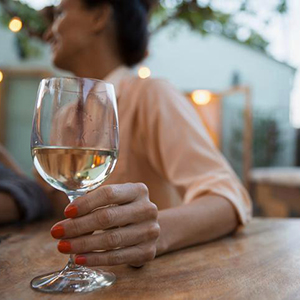 A project manager tasted wine in Temecula's wine country, drinking an estimate of 15-18 tastings.  Returning to San Diego, the alleged DUI driver took the wrong exit off the freeway.  She inadvertently drove into the Miramar east gate, the sentry at the gate told her how to turn around to exit.  However, she mistakenly ended up looping around back to him.  Next thing she realized was a military policeman at the window of the vehicle.  The time was about 7:00 PM, and she finished her last wine tasting an hour earlier.
A series of field sobriety coordination tests were conducted, including the walk a straight line and turn test, which she failed.  The MP suspected the accused DUI driver to be intoxicated so he arrested her.  She blew two .16% breath tests.
Due to the efforts of her San Diego defense attorney, she fortunately got only a reckless driving, California Vehicle Code 23103(a), with dismissal of the DUI.  Her punishment was much less severe than it potentially could have been.
No jail time, no home confinement, no court-ordered license suspension, no expensive time-consuming alcohol program, no $2,000+ DUI fine, no trash detail, no probation, no Ignition Interlock Device, no vehicle impound, and no SCRAM.  This alleged DUI driver only paid a small fine of $500 and attend a mere 12 free AA meetings.  She completed those requirements and was able to have a valid license and retain the right to drive without suspension.