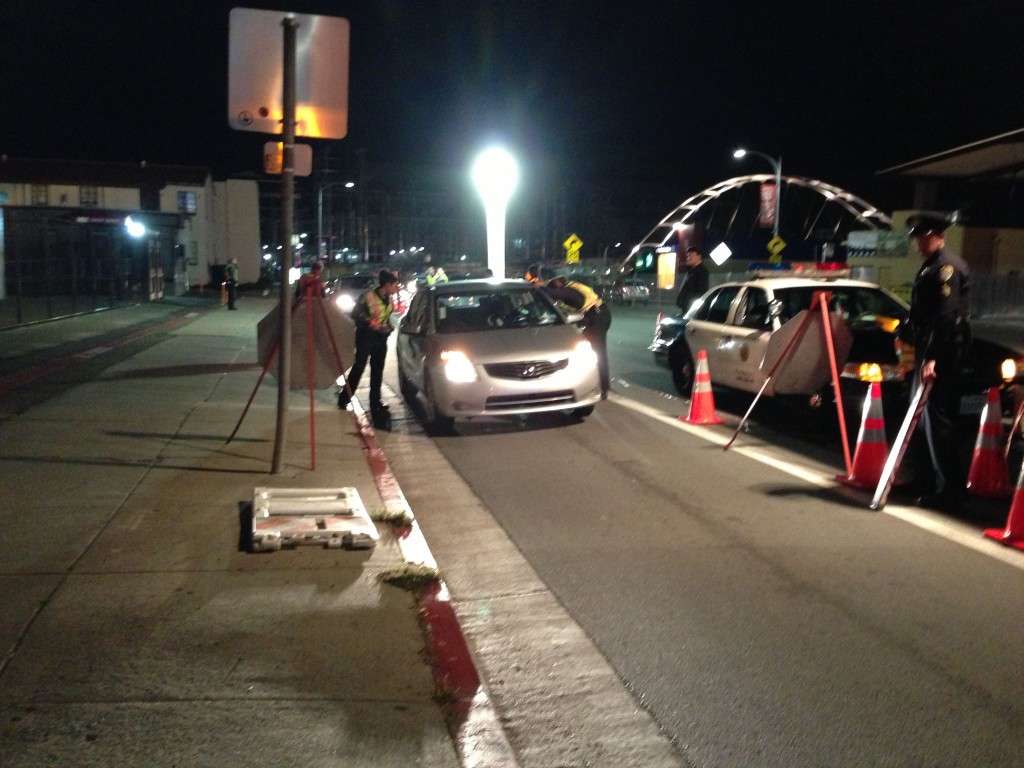 Here are some new San Diego DUI checkpoint locations – avoid DUI arrest altogether.
Holidays tend to be big DUI arrest days for the local San Diego police. Always be cautious when consuming alcohol and driving, especially during the holiday season.
Cinco de Mayo
Over the Cinco de Mayo holiday weekend, "Mothers Against Drunk Driving" (MADD) teamed up with UBER to ensure everyone gets home safely. UBER and MADD teamed up to offer free carpool rides in all San Diego's party zones this Cinco de Mayo. Riders can ride for free when carpooling within the splash zone. The "Splash Zone" includes Pacific Beach to the Gaslamp District and all the way to North Park.
This Cinco de Mayo weekend expect extra deputy patrols and a DUI checkpoint in Imperial Beach on Saturday.
Other Upcoming DUI Checkpoints
San Diego DUI Deputies plan to set up more San Diego DUI checkpoints:
Santee May 13th
Lemon Grove May 27th
Poway May 28th
Keep an eye out for the Chula Vista police. They plan to conduct a DUI checkpoint operation at a secret location somewhere in the city. They plan for the checkpoint to operate from 6 p.m. Saturday to 2 a.m. Sunday.
Super Bowl
Super Bowl 2016 resulted in an unusually high number of DUI arrests. Preparing for the craziness of Super Bowl Sunday, San Diego DUI deputies staged an initial DUI checkpoint in Poway, California the Friday before, from 8 p.m. and 3 a.m. The San Diego Sheriff's Department then started their DUI patrols at 3 p.m. on the day of the Super Bowl and continued them through 5 a.m. Monday.
In 2015, the Sheriff's Department arrested 1,516 people for a San Diego DUI. In 2014, San Diego DUI deputies arrested 1,610 people for impaired driving. And, in 2013, 1,888 people were arrested by San Diego Sheriff's for a DUI.
New Years
While San Diego DUI New Year's weekend arrests are typically lower, the San Diego Police Department is still on high alert in searching for drunk drivers.
New San Diego County DUI Checkpoints
New San Diego county DUI checkpoint locations have popped up in La Mesa at 7200 University Ave. and in Chula Vista at 600 H St. For the locations of all San Diego County DUI checkpoints, visit San Diego County DUI Law Center's Checkpoint Locator or on Google here.
A new way to avoid a San Diego DUI is through the California Office of Traffic Safety DDVIP (Designated Driver VIP) mobile app. It is now available for free download on IOS and Android devices. Launched last year, the new DDVIP app offers enhanced features. These features allow users to "Map a Spot" with their current location to find DDVIP partnering establishments in their area. They can also use the "List of Spots"  feature to search all participating bars and restaurants throughout California.
These are are just a few new San Diego DUI checkpoint locations – to avoid DUI arrest altogether. Be sure to check for more updates on San Diego DUI checkpoints, especially during holiday weekends.