San Diego County DUI Law Center Google Reviews for San Diego DUI.com Attorney
---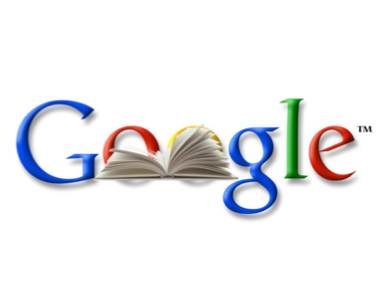 San Diego County DUI Law Center, a PC, Google Reviews for San Diego DUI
4660 La Jolla Village Dr #500, San Diego, CA 92122
Mark G
2015
San Diego DUI .com team is very good at communicating/responding with you quickly via email. I was facing very stiff punishment for my (1st and what will be my only) DUI, my BAC was a lot higher than i expected and this made the punishment very severe. I informed San Diego DUI .com of a string of bad things/personal issues happening in my life and he was able to discuss these mitigating factors with the prosecutor and judge and get rid of an Ignition Interlock Device and Public Work Service (trash detail) requirement upon my final court date. Without his empathy and diligent effort upon that last court date, my life would be a lot worse than it is now.
Erik W
a year ago
If you, or a loved one, are in need of legal representation due to a DUI charge, I cannot recommend San Diego DUI .com enough. Thorough, experienced, patient, and completely professional. All questions and concerns are answered immediately. The DUI process, both the DMV and Court sides, is lengthy, stressful, and at times disheartening. He will help you get through it while at the same time providing the best advice and strategy for your particular case. You will not be disappointed.
Anonymous
a year ago
I contacted San Diego DUI .com through a friend email recommendation. Even though I was suspicious at the beginning because I'm not American, I can't be happier now. After almost 3 years since he dropped my DUI case to reckless driving, he still answer my emails concerning my green card application.
As I said, I can't be happier with my choice.
Brianna Patrick
2 years ago
San Diego DUI .com did an amazing job with my case. He is very affordable and exceed my expectations. Constantly kept in contact with me letting me know what was going on with my case. He has always been quick to respond and very polite. He went above and beyond with getting my case lowered and fines lowered as well. I couldn't ask for anything more from an attorney! Under priced and over delivered!! I will recommend him to everyone in need!
donnaclayton99
2 years ago
One of my girlfriends told me about San Diego DUI .com. She did extensive research and he was amazing in her DUI case. I trust my girlfriend so I gave him a call. Right away he took action. Without him, I would have not known what to do. He gave me step by step instructions every step of the way. He answered all of my questions as soon as I asked him no matter how minor they were. I'm so glad to have found him and will recommend him every time. The best part is that I did not have to go to court and feel humiliated, he went for me. It's an embarrassing charge, then being arrested. I never thought I would go through that in my lifetime. I should have known better not to drink and drive but we all do make mistakes. The end result is that he had my DUI charge reduced. I am so grateful.
Paul Galloway
a year ago
San Diego DUI .com got my case totally dismissed, very prompt and courteous I might add. Highly recommend using him for DUI related cases.
A Google User
5 years ago
I came to San Diego DUI .com two days after my incident. From the start he was helpful, informative, and always extremely quick to respond to my emails. I never once had the thought that my case was going out of his control. I blew a .181 and he got my DUI reduced to a $1,000 fine, and that's all! Overall one of the best possible experiences I could have hoped for in light of the situation. San Diego DUI .com, you are the best.
A Google User
4 years ago
April 25, 2011
San Diego DUI .com was amazing from start to finish! He took a lot of time and worked very hard for me. He is highly professional but yet I felt treated like family. He tends to be be very proactive and informative so you know he is on top of your case and cares! No question went unanswered. I really appreciate his time and effort , as well as ultimately getting me a reduced charge!
A Google User
4 years ago
I hired San Diego DUI .com after getting arrested for a DUI on Garnet Ave in California. I initially blew a 0.078 which the officer said rounded off to a 0.08. I then had to do the sobriety tests and then blow into the portable unit or be arrested. I blew a 0.1 in the portable unit. Spent the night in jail but behaved very well with the officer.
San Diego DUI .com managed to work a deal with the City Attorneys office such that if I didn't get another DUI with a year there would be NO CHARGES FILED.
Trust me. I went to the DUI classes and I was the only one with this kind of a deal. Even the instructors hadn't heard of anything as such and initially did not even believe me, saying that was impossible.
San Diego DUI .com might be a little bit on the expensive side, but he's SO worth it. He is ALWAYS in contact and responds to emails almost immediately. He really will set your mind at ease.
I completed the year without another DUI and now there is NO RECORD of me in court. It was not brought down to a reckless driving etc. like the others in my DUI class. I had no charge whatsoever.
I'm never drinking and driving again, and always ask my friends to do the same. However if one of them does make the same mistake as me I know who to refer them to.
Nothing less than a 5 star rating for San Diego DUI .com!
A Google User
6 years ago
San Diego DUI .com did a great job representing me. He was very knowledgeable and helpful. He was also great at keeping me informed on what to do and what was going on with my case. If I had questions or concerns he was quick to respond. I would highly recommend San Diego DUI .com. Thanks again.
A Google User
4 years ago
San Diego DUI .com understands the seriousness of a DUI charge, and he can be trusted to handle the case on your behalf. Click around on his website and watch his posted videos, then read as much as you can about him. He has the credentials and knows his business, and that is to get you the best results. Thanks San Diego DUI .com for your patience and empathetic nature.
San Diego DUI .com is always quick to respond, and that is important. Thanks again, for a great outcome with my case. Wayne
[Note: "A Google User" is someone who does not want it to be known on his or her real Google  legal name profile that he or she was arrested for a San Diego DUI. So Google allows him or her to post the review as a Google User.]
---
San Diego County DUI Law Center Google Reviews for San Diego DUI.com Attorney