Thanksgiving Holiday San Diego DUI Lawyer News
---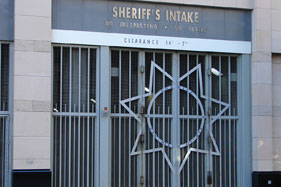 San Diego's prime DUI enforcement agency, the California Highway Patrol, announce their 2015 Thanksgiving drunk driving arrest results of over 70 San Diego drivers.  Click here.
The San Diego California Highway Patrol ignited their Big Ticket DUI enforcement  patrol attacks Thanksgiving Eve with a bang!  Drunk drivers carefully headed to holiday destinations throughout San Diego county as the CHP DUI cops pulled over motorists left and right, leading to multiple DUI arrests and a night in the San Diego County Jail.
SanDiegoDUI.com updated the latest San Diego Sheriff's Department DUI efforts in this news article.  Stopping post-celebration DUI driving is the goal, San Diego lawyers warn.
The Times of San Diego says this is the busiest time of the year with lot of travel worries including possible terrorist strikes.  Holiday get-togethers almost always involve some kind of drinking.
The Reader of San Diego reports beer wars between San Diego vs. San Francisco and other California counties:
"As popular as (top 10) San Diego breweries are, few distribute nationally. Green Flash says it's in 50 states, which means Alpine now is, too. Stone's at 41, while AleSmith's at 19 and rising. Of course, Ballast Point has recently taken extreme measures to get above its current 30-state reach."
In San Diego county, DUI checkpoints are a main focus in the DUI action game with the usual suspected locations expected to be in DUI heavy areas such as Pacific Beach and downtown San Diego's Gaslamp.  San Diego County DUI Law Center provides this free DUI checkpoint locations service so stay tuned here for news releases.  Keep in mind surprise ranks as top weapon as San Diego DUI police do not like to announce in advance exactly where they set up drunk driving roadblocks.
When San Diego DUI checkpoints are found, contact attorney Rick Mueller at SanDiegoDUI@yahoo.com or text (619) 218-2997 so the DUI roadblock location can be posted on this Google Map for the borderline risk-takers who find themselves trying to safely cruise through the county without ending up in the back of a cruiser.
Deaths are the usual big welfare concern for San Diego Sheriff's Department, California Highway Patrolman and other San Diego County DUI cops actively pursuing DUI arrests because forty-five folks were lethal victims throughout California roads in 2014, thirty-six percent more than 2013, attorneys are told.
This holiday DUI enforcement barrage is not new.  Thanksgiving 2014 echoed annual history as over a thousand folks were popped by CHP for California DUI, just over 15% less than 2013.
As DUI police in San Diego step up patrols, the easiest solution is not to step into a vehicle's driver's seat after indulging in holiday rituals, lawyers suggest.  If this San Diego attorney "Avoid a DUI" advice was not discovered until this news story, find the best DUI criminal defense lawyer defense help right here.
---
Thanksgiving Holiday San Diego DUI Lawyer News